View All Stories
80 Acres Farms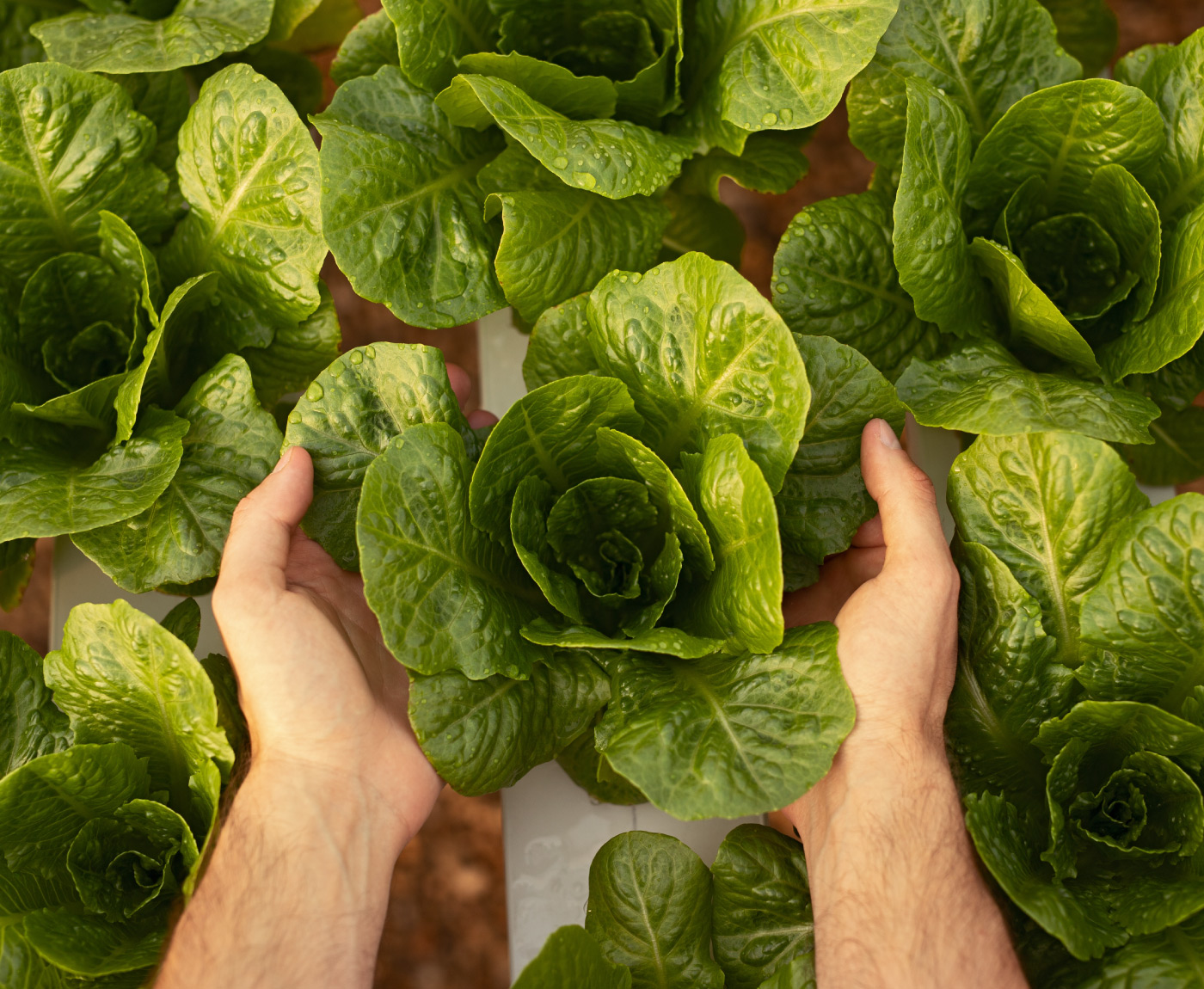 Trellis Loop Florence I, LLC (TLF), a wholly owned subsidiary of 80 Acres Urban Agriculture, Inc. is developing and operating a vertically integrated, controlled-environment, hydroponics grow-out facility in Florence, KY. TLF will grow produce indoors without sunlight or pesticides, utilizing robotics, artificial intelligence, and a closed-loop water system.
The TLF project was the first project in the country to utilize a USDA Food Supply Chain guaranteed loan, a Business and Industry guaranteed loan, and a Rural Energy for America guaranteed loan. The Blue Ridge Bank Government Guaranteed Lending team structured, underwrote, and closed $75 million of financing this project.
The project involves purchasing and renovating an existing building into a state-of-the-art, hydroponic, vertical farming operation. Loan proceeds will equip the building with the necessary machinery and equipment to create a 100% climate-controlled environment for producing, harvesting, packaging, and distributing leafy greens, microgreens, berries, and tomatoes.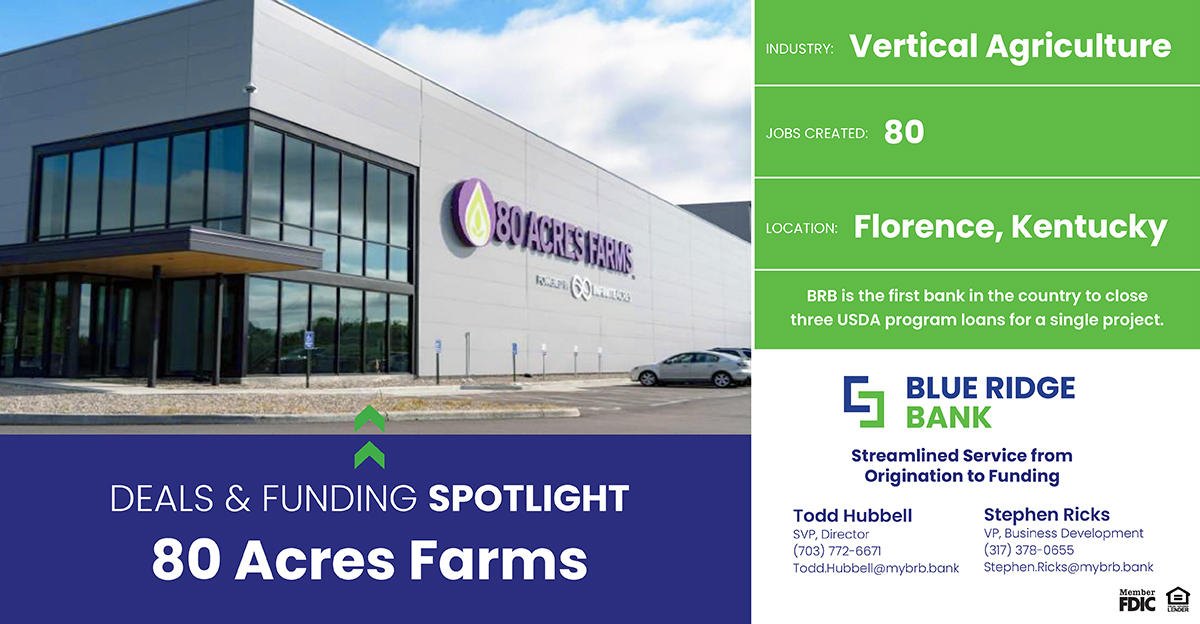 "80 Acres Farms was created after spending 30 years in the food industry and realizing that our food system is broken. Mother Nature is so unpredictable that it leaves our farmers struggling every year. Prices are unpredictable, the produce quality is unpredictable, and the supply is unpredictable. We can't always get the produce we want whenever we want it. Indoor farming is the better way. So we created 80 Acres Farms." -Mike Zelkind, Co-Founder, and CEO.