View all posts
Upcoming IRS Stimulus Check Information
04/13/2020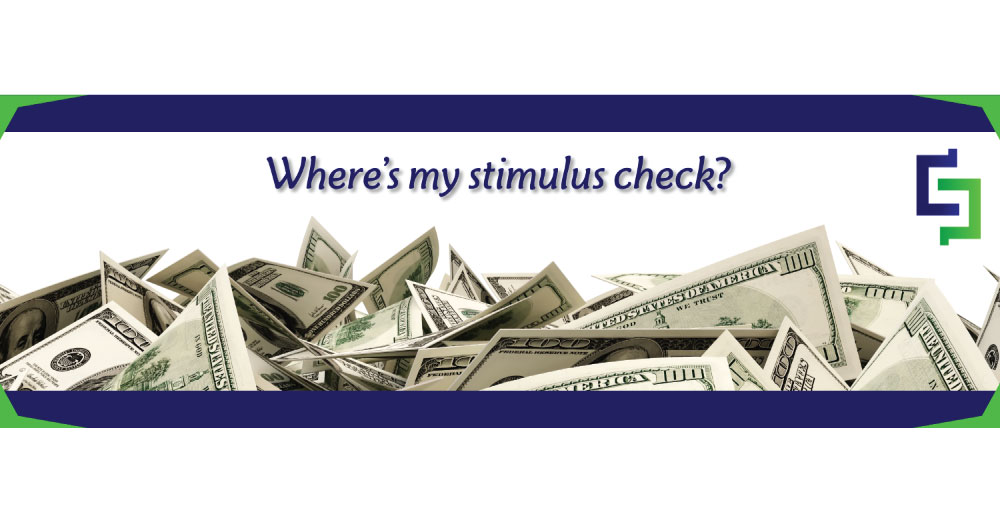 The IRS has announced that Economic Impact Payments, better known as stimulus checks from the Federal government, are expected to begin in the coming weeks. While this can be exciting for you, you might have a few questions. We have compiled a few below, and there is more information available on the
IRS website
.
Am I eligible?
You are eligible to receive some Economic Impact Payment if:
you are not a dependent of another taxpayer and
have a work-eligible Social Security number.
If you make less than $99,000 (individuals)
$136,500 (head of household)
$198,000 (married filing jointly)
You are not eligible if:
you can be claimed as a dependent on someone else's return. (example: child, student, or older dependent who can be claimed on a parent's return)
you do not have a valid Social Security number
are a non-resident alien
filed a Form 1040-NR, Form 1040NR-EZ, Form 1040-PR or Form 1040-SS for 2019.
You make more than the adjusted gross income listed above.
For full eligibility requirements, check out the Economic Impact Payment Information Center here.
How much will my stimulus check be?
You could receive a max payment of $1,200 for each adult and $500 for each child if you filed taxes in 2018 or 2019. Incomes less than $75,000 (individual), $112,500 (head of household), or $150,000 for married couples filing jointly will receive the maximum stimulus check amount.
If you make more than those amounts, the check will be $5 less for every $100 that your income is above those amounts.
For more specifications, click here.

How do I receive my payment?
More than likely, your payment will be automatic from the IRS, and no further action will be necessary. The money will be automatically deposited to your bank account if the IRS has your account information from your previous tax returns.
If the IRS does not have your account information, you can submit it here.

The IRS also plans to mail a letter about your payment to your last known address within 15 days after the amount is paid. This letter will give you information on how the payment was made.
If you do not have your bank account information on file with the IRS, you will automatically receive a check in the mail.
The IRS is also currently working on establishing their "Get My Payment" application for you to:
check your payment status
confirm your payment type
enter your bank account information.
You can find more information on this service
here
.
In Conclusion:
It is essential to be aware that while you're awaiting your stimulus check that Blue Ridge Bank, the IRS, or any other government agency will
not
call, text, email, or contact you via any social media channels or ask for your personal information. Please continue to check back to this blog post or our social media pages for future updates and knowledge.