View all posts
Blue Ridge Bankshares, Inc. and FVCBankcorp, Inc. Announce Transformational Combination to Create a Top-Performing Financial Institution
07/16/21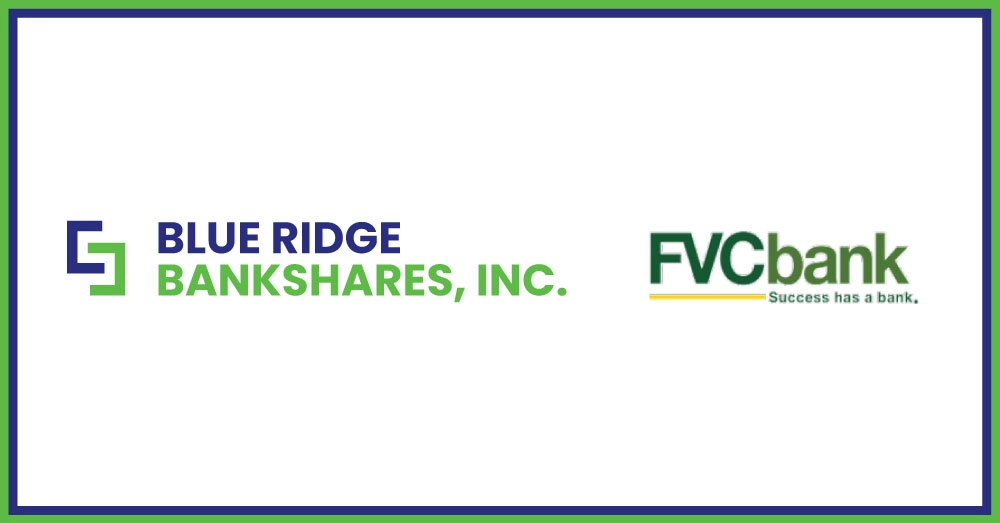 Blue Ridge Bankshares, Inc. (NYSEAM: BRBS) ("Blue Ridge"), the parent company of Blue Ridge Bank, National Association ("Blue Ridge Bank"), and FVCBankcorp, Inc. (NASDAQ: FVCB) ("FVCB"), the parent company of FVCbank, jointly announced today that they have entered into a definitive agreement pursuant to which the companies will combine in an all-stock merger of equals to create the 4th largest Virginia-headquartered community bank based on assets.
"This partnership creates a powerful and innovative financial services provider better able to serve its clients and communities of today and tomorrow," said Brian K. Plum, President and Chief Executive Officer of Blue Ridge. "The team at FVCB has built and maintains a high quality banking franchise, and there is no better team with which to unite to capitalize on the opportunities presented by an evolving industry."
Read the full press release here.