View all posts
Blue Ridge Bank Announces Bitcoin Access at ATMs!
02/10/2021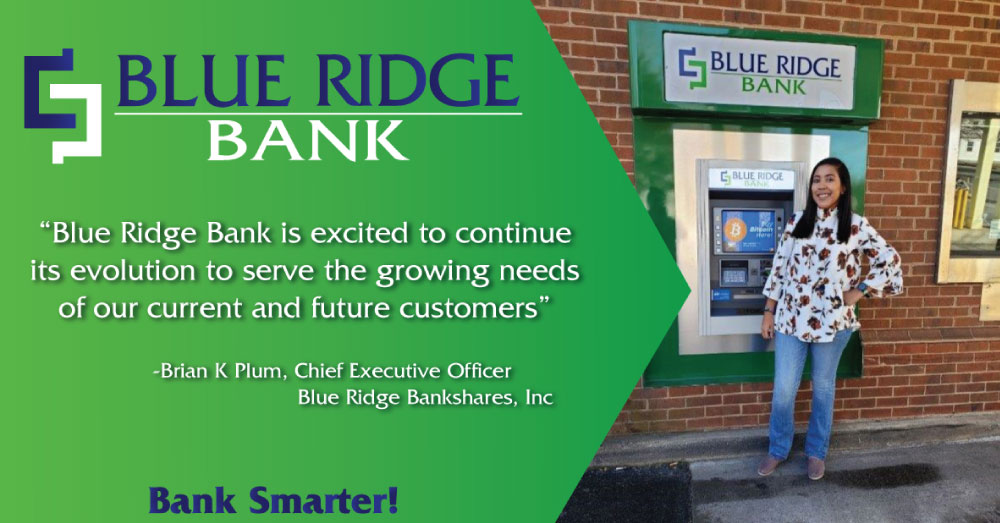 Blue Ridge Bank has announced that for the first time in U.S. history a commercial bank is providing access to Bitcoin at its branch locations. Cardholders can purchase and redeem Bitcoin at 19 Blue Ridge Bank ATM locations, consisting of both branch and off-site ATMs.

"Blue Ridge Bank is excited to continue its evolution to serve the growing needs of our current and future customers," said Brian K. Plum, Chief Executive Officer of Blue Ridge Bankshares, Inc. (NYSE American: BRBS), the parent company of Blue Ridge Bank. "The ATMs remain able to serve cash-based and inquiry activity, so this is simply layering on more services and reinforces our commitment to the future of banking for all customers."

Read the full press release here.