View all posts
Recognition as a Top Performing Bank in 2022
08/17/2022
By: Bank Director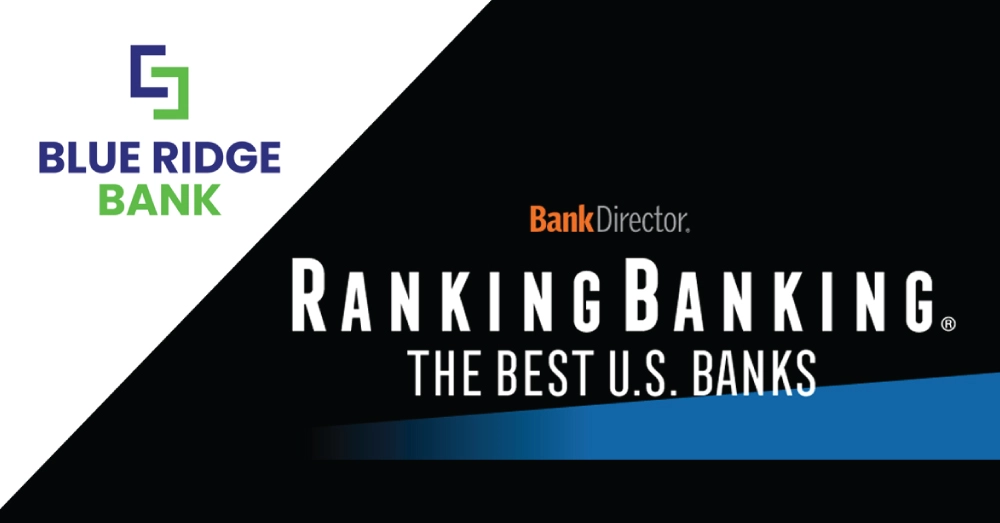 In this latest publication, Bank Director's RankingBanking study, sponsored by Crowe LLP, Bank Director ranks the performance of the 300 largest publicly traded banks in the U.S. Previously, this ranking was called the Bank Performance Scorecard, but it's essentially the same thing. Piper Sandler & Co. compiles the annual list, ranking each bank by metrics that examine profitability, asset quality, and capital adequacy; the scores are then added up with an equal weighting for each, determining a final score. This year, they ranked the best banks overall and by asset size:
The Top 25 Banks
$50 Billion and Above
$5 Billion to $50 Billion
$1 Billion to $5 Billion
This year Blue Ridge Bank was recognized by Bank Director as the #37 bank in the country for banks $1-5 billion in assets.

Read the full article from Bank Director here.