View all posts
Muetzel Named Fintech President
01/03/2023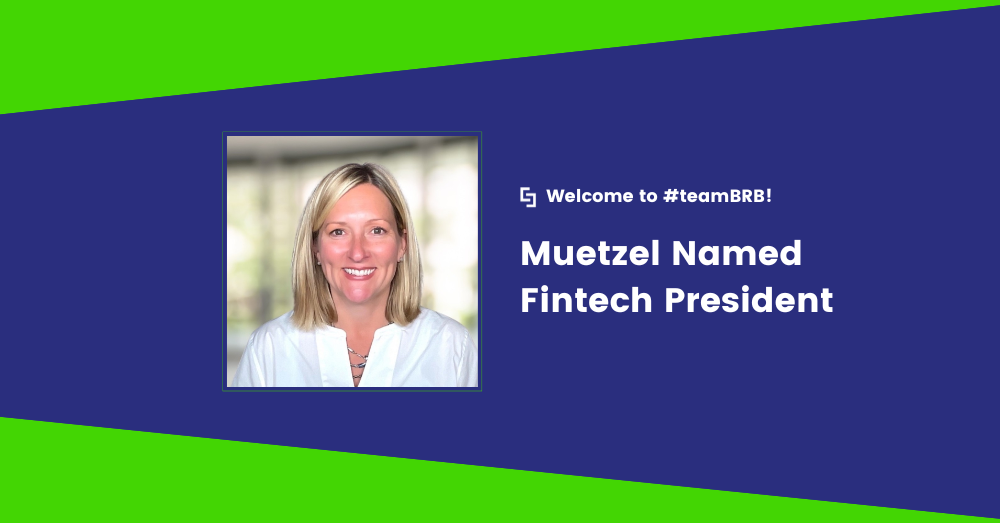 Charlottesville, VA, January 3, 2023. Kirsten Muetzel has been named as the President of Blue Ridge Bank's Fintech Division. Ms. Muetzel is responsible for overseeing the Fintech Division, managing a portfolio of partners, strengthening regulatory compliance, and working to advance Blue Ridge's fintech strategy as a leading partner of choice for Banking as a Service partners.
"I am thrilled to welcome Kirsten to our team," said Brian K. Plum, Chief Executive Officer of Blue Ridge Bank, N.A. "Kirsten is a respected thought leader in the industry, and she brings the perfect combination of banking supervision experience coupled with fintech industry knowledge and business acumen. Her knowledge base has been cultivated as a banking regulator working with banks in the fintech space, to being an executive at a fintech, to consulting for banks increasing their efforts in the space. Kirsten will be instrumental as we continue building the necessary infrastructure to support current partnerships while preparing the foundation upon which to build future success."
"I am excited to join the tech-forward team at Blue Ridge Bank and help shape the future of community banking. There continue to be significant opportunities for banks to develop relationships with fintech firms and create new revenue streams while in turn enhancing products and services to existing customers." Said Kirsten Muetzel, "Community banks are uniquely positioned to make a positive impact in their local markets while also reaching new markets through these partnership activities. Many of these fintech arrangements are focused on improving access to financial services, which can make a real difference in someone's day-to-day life, and thereby inspires me."
Muetzel brings over a decade of experience working with the Federal Reserve system, including supervising banks involved in BaaS and related partnerships. Additional experience includes being a Chief Financial Officer and Chief Risk Officer for fintech companies. Prior to working with the Federal Reserve, Ms. Muetzel worked at Goldman Sachs and Arthur Andersen. She holds a B.S.B.A degree in Accounting from the University of Arizona, an MBA from Columbia Business School, and a Master of International Affairs from Columbia University. Ms. Muetzel has maintained an active role in volunteering with numerous organizations throughout her career.