Bank anywhere and anytime with our new quick and easy way to review your accounts, balances, transactions, make transfers and pay bills from any screen. Simply log in with your existing online banking credentials to both online and mobile banking.
You can control this enhanced account experience from your desktop, mobile phone, or tablet. We're here to help you simplify your banking needs with everything from in-app card management and alerts to establishing budgets to keep you on track with your financial needs. Access to this enhanced banking platform is now available.
Download the NEW Mobile Banking App.
Download the new BRB Mobile Banking app from the Google Play or Apple store.
Features and Functionality
Convenient, Secure, Personal.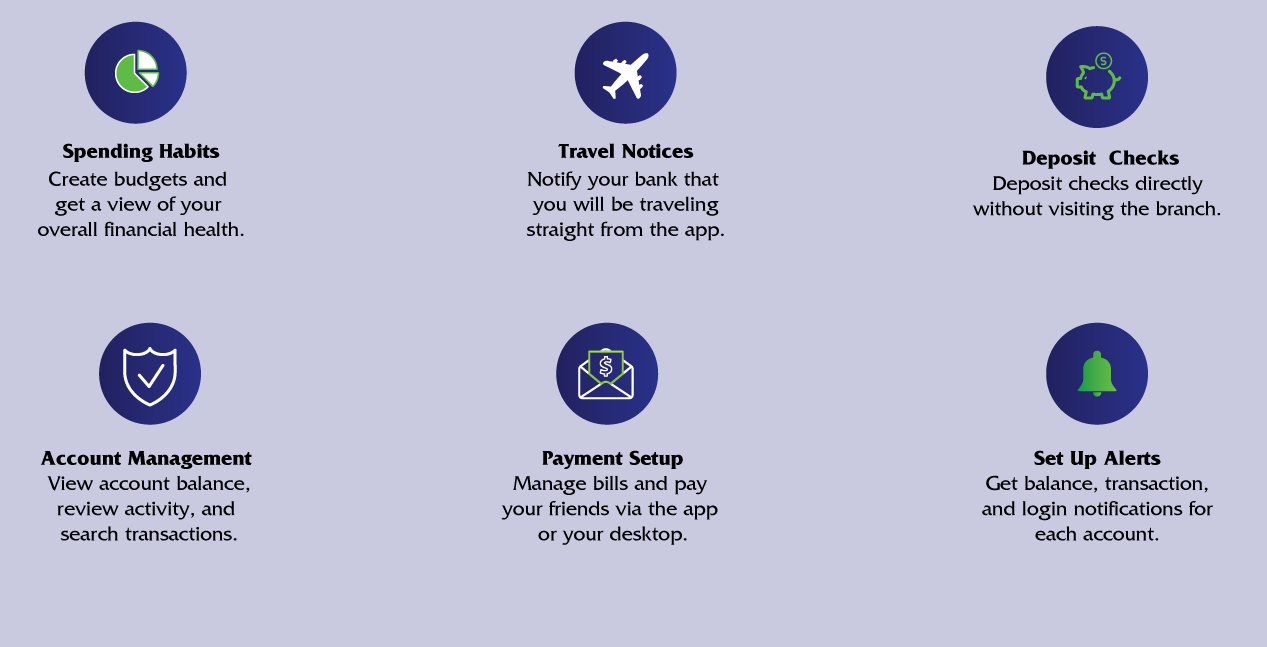 Helpful Resources
Do you need some guidance during this transiton to an enhanced mobile banking experience?
Visit our Helpful Resources page!
FAQs
How will I access digital banking?
You will access the new digital banking and your account on a desktop, laptop, mobile phone, or other internet-accessible devices. Simply log in with your existing online banking credentials to both online and mobile banking. There are two access points:
1) Visit our website at www.mybrb.com and click "Log In" to get started.
2) Download the NEW mobile banking app from the Google Play or Apple Store.
Note: You will not be able to access the website via old bookmarks or the previous BRB|CSB mobile banking app.
What do I use to log in for the first time?
You will use the same Username/NetTeller ID and password that you have always used to login.
Will I need to download a new mobile app?
Yes, you will need to delete your old BRB|CSB app and download the new app. The Apple app will be available on the App Store and the Android app will be available on the Google Play store. Download the new app now at the links below.
Google Play Store Apple App Store
Will the new banking system have 2-Factor Authentication?
Yes! Two-Factor Authentication is a security measure that allows you to request a one-time access code to log in to digital banking. The code will enhance the security by creating an added layer on top of your unique username and password. This security process will help to verify you and better protect your credentials and the accounts you can access.
You can choose to "Remember" your browser when logging in on a device so you won't have to submit the two-factor authentication code on that device only. If you log in on a different device, or with a different web browser, you will have to authenticate on those as well.
Can I reset my own password?
Yes! After you set up two-factor authentication, you can use the "Forgot?" link on the sign in page to reset your password.
Will Bill Pay Payees migrate?
Yes. All Bill Pay recipients should carry over into our enhanced platform. All scheduled and recurring payments should carry over as well.
Will external transfers (Bank to Bank) still be available?
Yes. If you have external transfers set up, it should convert during the upgrade. All scheduled and recurring transfers should migrate.